The New TheAirConditioningDepot.com Features Refreshed Design, Enhanced Content and Direct Quote Requests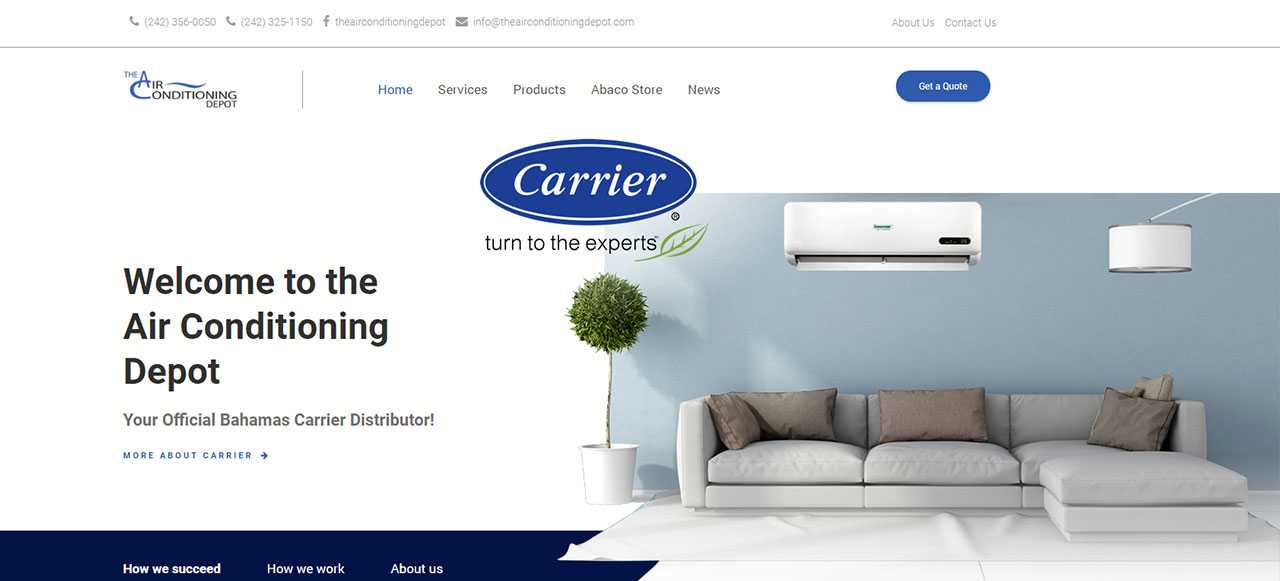 Nassau, Bahamas (April 5th, 2019) — The Air Conditioning Depot (AC Depot) today announced the launch of a new, redesigned version of its website, www.theairconditioningdepot.com. Key features of the site include a cleaner and more attractive design, a more engaging user experience with enhanced navigation, and the capability to directly make quote requests.
All AC Depot products and services are available from the site to consumers all throughout The Bahamas. Online quotes will enable the company to better understand consumer preferences and, most importantly, continue to provide top level service and maintenance to their customers.
"We are excited about offering an improved user experience for our guests, which will ensure each guest can find exactly the kind of air conditioning product they're looking for." said Chris Knowles, Owner and Lead HVAC Systems Designer. "As a air conditioning company running for the last 15 years, we want to offer the best customer service and products to our clients as possible."
The site's refreshed and simplified look, combined with enhanced content, improved user interface, and optimization for mobile devices allows consumers to better interact with AC Depot online. Promotional areas throughout the website provide the opportunity to highlight sales and new products any time. They also include information and links to learn more about the brands they represent and sign up for industry newsletters, as well as discounts for sales held throughout the year.
"Our mission as leading air condition service operator is to connect with our clients and servicemen who rely on us. We always want to offer something that provides a lot of value" said Chris Knowles. "The clean, client focused design of the site provides a straightforward platform for us that will boost the discoverability of our services here in Nassau and Abaco."